The place to
discover

BEFORE BUYING
Club Cuisine BCBG is a family-owned business founded in 1997 that built an excellent reputation from the outset. We have completed over 6,000 custom kitchen and bathroom cabinet projects throughout Quebec and abroad. Our kitchen designers offer unique and personalized concepts for all tastes and budgets.
Within our showroom, you will discover a diverse selection of material samples, all offering excellent value. Our Quebec-made cabinets will be expertly installed by our dedicated craftsmen, committed to ensuring customer satisfaction.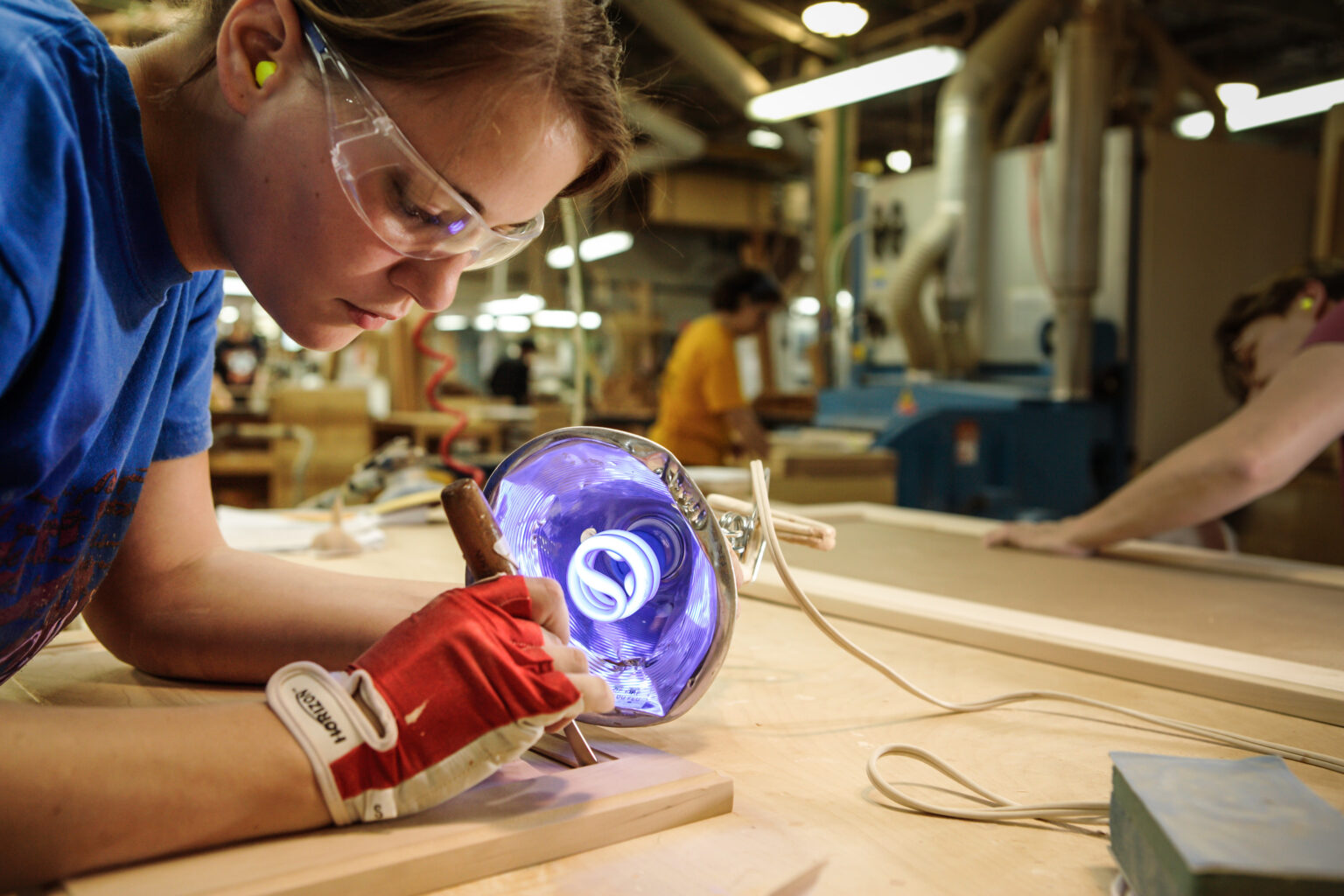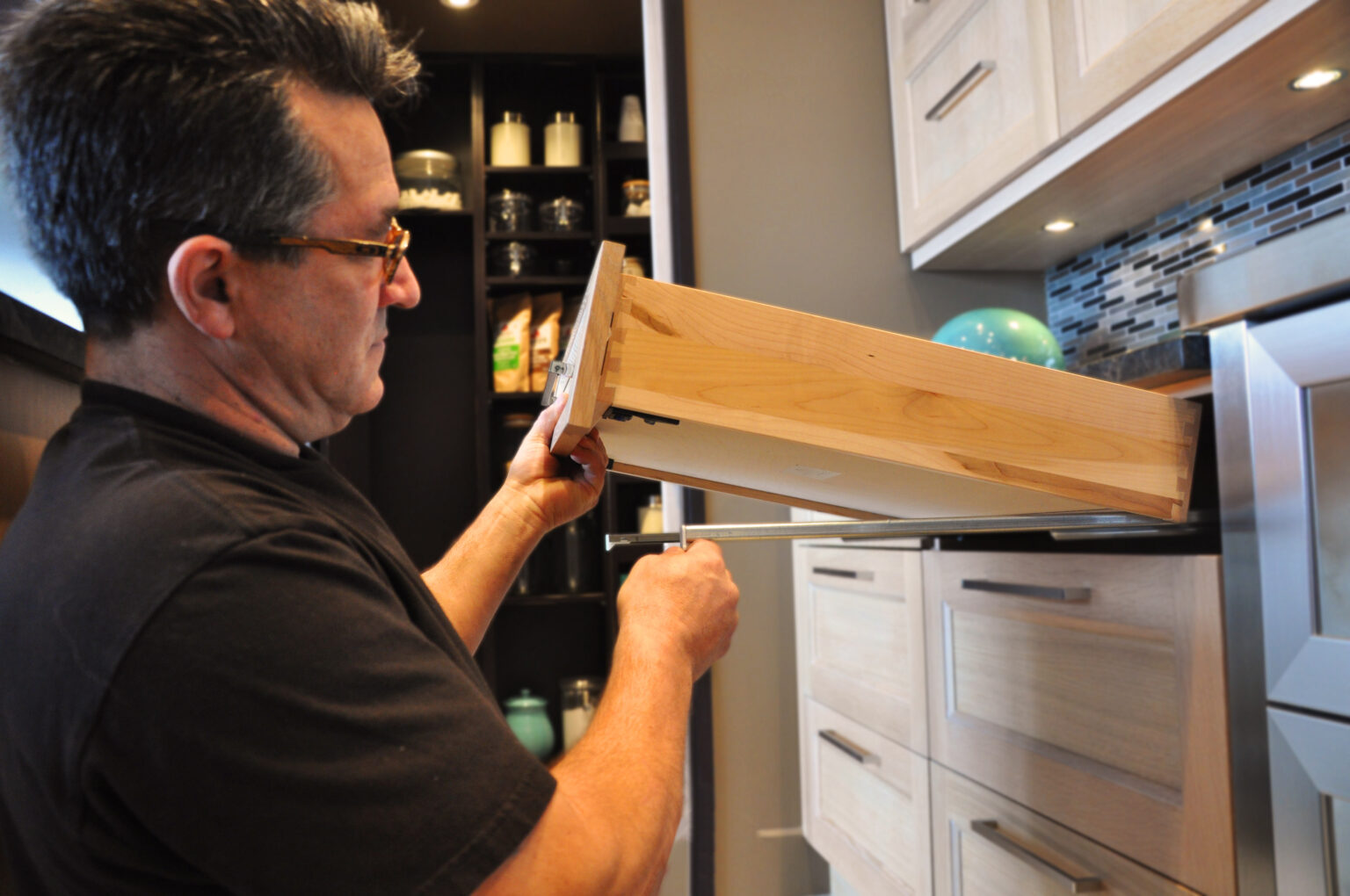 Satisfying our customers is what really motivates us.
Every customer receives personalised service, which includes all the electrical, plumbing, ceramic tile, and lighting plans required to create your kitchen or bathroom.
You'll save both time and money by entrusting your entire project to us. With a general contractor's license, Club Cuisine BCBG can handle all aspects of kitchen and bathroom remodeling work.
Club Cuisine BCBG has existed for over 26 years.
Number of projects completed
Club Cuisine BCBG has more than 32 employees
The first meeting with one of our designers will take place either at your home using your construction plans or at our showroom. Our designers will listen to your needs and requirements, offering their expertise to create your dream kitchen or bathroom.
Next, she will present you all the plans, 3D perspectives, as well as samples of cabinets, countertops, backsplashes, and flooring. With her assistance, you will choose these elements to create a perfect layout that matches your unique taste.
After your purchase, our professional project manager will visit your home to verify measurements and address any other technical aspects.
During the subsequent verification meeting, we will provide you with explanations and technical plans for electricity, lighting, plumbing, carpentry, and demolition. These plans will assist you in performing the necessary preparation work, either on your own or with the contractor of your choice.
We will be delighted to execute your projects with professionalism, courtesy, and a commitment to meeting the agreed-upon timeline.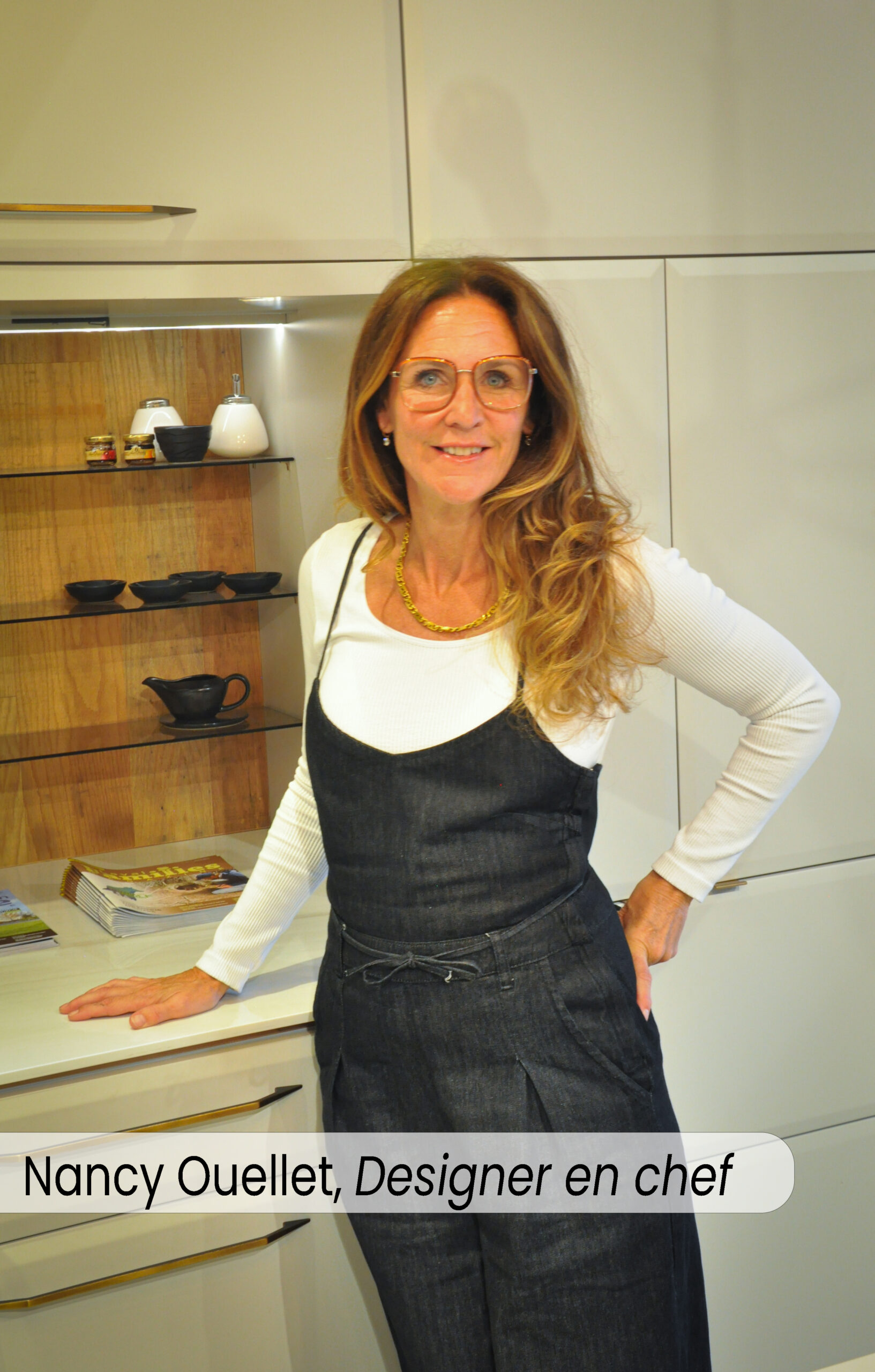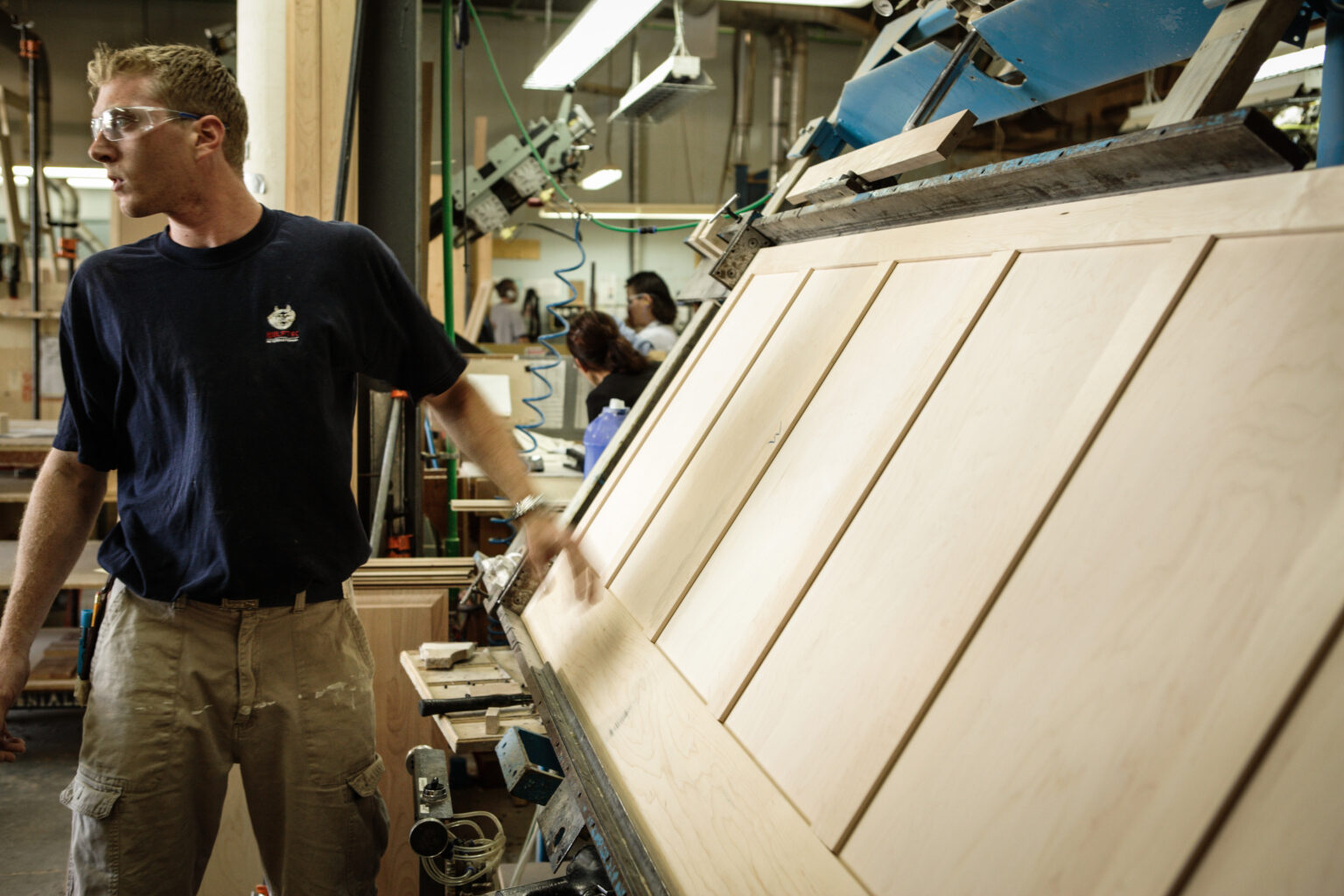 Let's collaborate

on your project
Custom design service

Turnkey service

RBQ license

Liability insurance

Showroom open 7 days a week

Built in Quebec
Club Cuisine BCBG has a complete team: designers, dedicated project managers, and experienced installers who ensure a solution for your project that meets your expectations.
Looking forward to meeting you !
Excellent company starting with the designer Julie she gives good service quick and precise also with Michel. Christian one of the owners very attentive and always answers back. Patrick the installer is very friendly and maticulis he is quick professional and says he installs cabinets like if he is doing for himself. He is really professional not to much dust and cleaned as he went along. The only down I had was an issues with appointments with the granit company but BCBG was quick to take care of the problem with the company. Price is very good compared to a lot of companies. I recommend BCBG 100%
J'ai la cuisine de mes rêves grâce à Nancy Ouellet, elle a écouté chacune de mes demandes et m'a guidé avec le design et le choix des matériaux. J'ai apprécié mon expérience à 100% de la designer, passant par chargé de projet jusqu'à l'installation. Ma cuisine a 2 ans et elle est toujours aussi belle et surtout fonctionnelle…Merci BCBG! 💛
J'ai eu un excellent service chez cuisine Bcbg! J'ai travaillé avec la designer Teresa et le directeur Christian et j'ai particulièrement apprécié leur honnêteté, leurs intégrité et professionnalisme, ils tiennent vraiment à la satisfaction du client. En plus leurs armoires sont de belle qualités. Je recommande cette compagnie avec plaisir 😊⭐️⭐️⭐️⭐️⭐️
Thank you to the owner Christian and his amazing team! Kitchen remodeling is never easy, numerous decisions to consider, and its most likely the most expensive part of the home to remodel. We weren't sure what we wanted and had been to other kitchen remodeling business. It's confusing and overwhelming, but we felt at ease as soon as we met Christian. His designer Eve listened to what we wanted, offered and developed the perfect kitchen design. Victor was a true professional and explained in detail step by step what to expect and timeline. Finally, Hector put it all together. He was meticoulous and made sure everything worked to our satisfaction. All we can say is that we now have a beautiful and stunning kitchen, thanks to wonderful people from BCBG, who care and love what they do. Nora & Peter
We truly enjoyed working with Christian at BCBG Kitchens! He was very responsive and professional in his mannerism. He was able to help us with our cabinets and we could not be happier! Thank you Christian for all your hard work! We love our new kitchen and can't thank you enough!
To The BCBG Team I just wanted to thank the team for a job well done! Alice are are very happy. I will highly recommend BCBG in the future. Patrick was excellent, he went above and beyond, helping me to installing the lighting. He is a perfectionist and very delightful to work with. It was easy to make our decision from the beginning . Even though you we slightly more expensive than three other quotes, your service was worth every penny. Teresa who designed our kitchen was a sweet heart, she knew exactly what we wanted and allowed us to see what it would look like with her wonderful sketch. Victor the engineer who came to the house did not leave out a detail in his electrical and cabinet drawings. I was amazed to see how everything was delivered packaged well and not one piece was missing or damaged. Well done BCBG team.
Nous avons rénové entièrement notre cuisine avec BCBG. Nous avions un plan en tête et Nancy nous a proposé des idées "out of the box" et le service qu'elle nous a offert était excellent et spécialisé. Elle est très à l'écoute et prend soin de ses clients et veut vraiment que les clients aient une expérience extraordinaire. Ensuite, pour le service après-vente, Christian nous a fournit un service impeccable. Aussi très à l'écoute, il a fait un suivi auprès de nous à une fréquence régulière pour s'assurer que nous étions satisfait! Nous n'avions même pas eu besoin de le relancer! Merci beaucoup à l'équipe BCBG! Nous sommes très heureux avec notre nouvelle cuisine !
Nous avons fait refaire notre cuisine avec Club cuisine BCBG et nous sommes très heureux de notre expérience. La qualité est impeccable et le design est vraiment superbe. La designer Maryse Dubé s'est vraiment bien occupée de notre projet, elle nous a bien écoutés pour connaître nos besoins et nos désirs, elle nous a fait sentir en confiance dès la première rencontre et elle est restée en contact avec nous jusqu'à la toute fin du projet. Elle était toujours disponible si nous avions des questions en cours de projet.
Moi et ma conjointe sommes très heureux de notre nouvelle cuisine. Elle est super fonctionnelle et belle ! Faire à manger et prendre des déjeuner au comptoir lunch est formidable. Nous recommandons fortement le club cuisine BCBG pour faire des belles cuisine, fonctionnelle, belle et selon le budget que l'on a. le service est très bon, ma designer est à l'écoute des besoins et elle a su très bien saisir nos besoins (surtout de ma femme) et les réaliser. Cette cuisine est celle que ma femme a décrit et qu'elle voyait dans sa tête. J'ai une femme comblée et heureuse grâce à l'excellent travail de l'équipe de BCBG.
CONTACT US FOR AN ESTIMATE​
Club Cuisine BCBG is at your disposal!
Showroom :
3611 Autoroute Laval Ouest (440), H7P 5P6
T: (450) 978 – 2582
E: [email protected]
Monday to Friday
9:00am – 5:00pm
Saturday & Sunday
10:00am – 5:00pm