THE KITCHEN...
A LIVING SPACE
The kitchen has become a space for sharing and for gathering with family and friends. Club Cuisine BCBG's mission is to combine functionality, ergonomics and user friendly when creating a kitchen.
Specializing in custom kitchen furniture design, our kitchen designers offer unique concepts for each client. Visit our showroom in Laval, located on the North Shore of Montreal.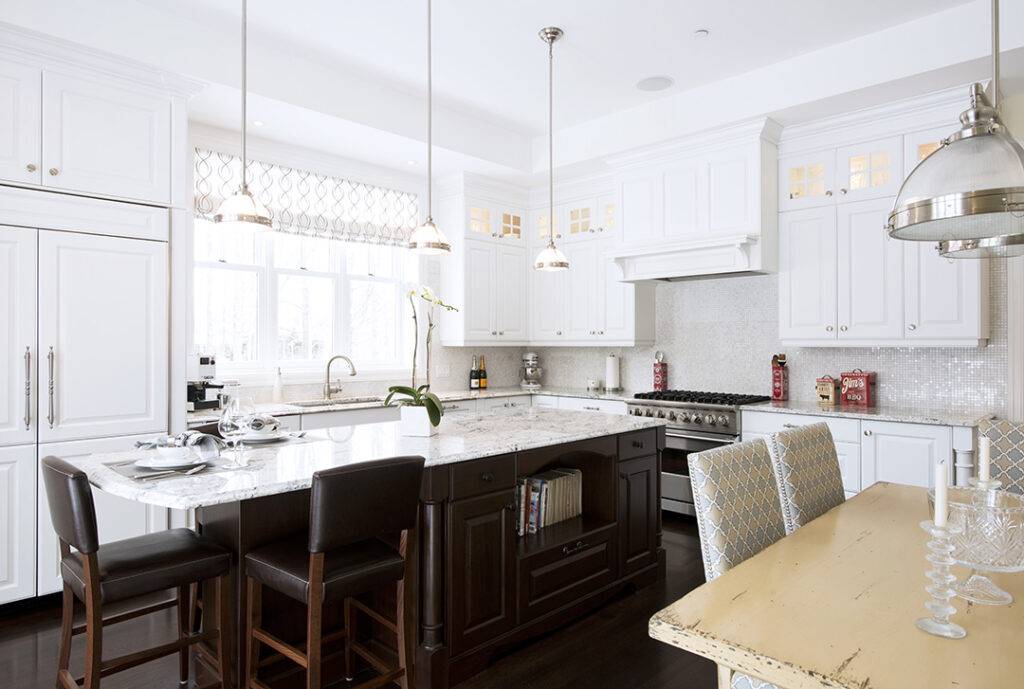 Come and discover our showroom, the largest in Québec. Our team will meet your expectations for custom kitchens or bathrooms. Attentive, creative, and always staying up-to-date with the latest trends, our kitchen designers create projects tailored to each customer. Come meet us!
Choose your materials & accessories
Maximize your kitchen or bathroom cabinet space with our ingenious storage solutions.

Accessories
Mentioning kitchens and bathrooms without considering accessories is unthinkable, as it's these details that provide the finishing touch and transform the ordinary into the extraordinary.
Countertops
We only use the highest quality materials for your custom countertops. The choice won't be easy because you'll want to have them all in your dream kitchen.